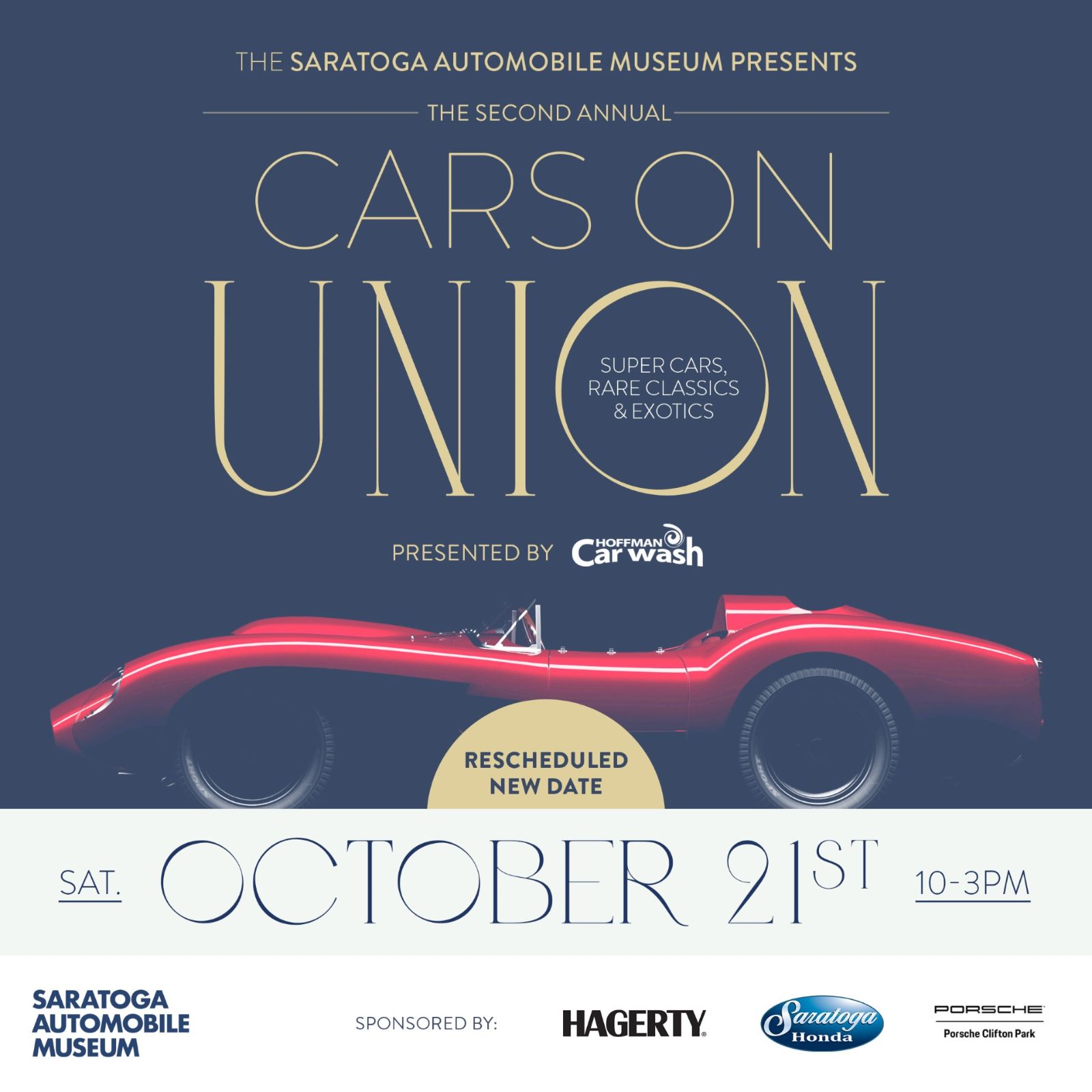 Cars on Union (Super Cars, Rare Classics and Exotics) ~ Saturday, October 21, 2023 from 10:00AM - 3:00PM (Rain or Shine)
PRE REGISTER for this amazing event
Pre Registration $25 per Car
Day Of Registration $30 per Car
Free Admission For General Public
Parking Fee $10
Help support the Saratoga Automobile Museum and join in for a fun day with friends, cars and so much more.
Register your car online at saratogaautomuseum.org

Please join us on Union Ave (between Nelson Ave and East Ave) for our 1st Annual Cars on Union, All Super Cars, Rare Classic and Exotics. Enjoy amazing automobiles, great food, music an exciting day out for the entire family!

Registration closes on Friday, October 20, 2023 at 4:00PM. Please be sure to preregister!
Event Schedule
6:30 AM - 7:30 AM Staff Set Up / Vendors & Sponsors arrive
8:00 AM - 12:00 PM Registration / Check In

9:00 AM Registration Begins

10:00 AM - 12:30 PM Cars on Union Judging Begins
*Best In Show Award
*Judges Choice Award
*Hagerty Judges Choice Award
*Peoples Choice Award
1:00 PM Raffle winners announced

1:30 PM Awards Ceremony and 50/50 winner with Event MC Ron Hedger

2:00PM Line Up For Procession
3:00PM Event Ends
Spectator Parking is located at the main Entrance to the Race Couse (Gate 4 and Gate 8)
For more information contact Megan Hennessey at 518.401.5185 or megan@saratogaautomuseum.org